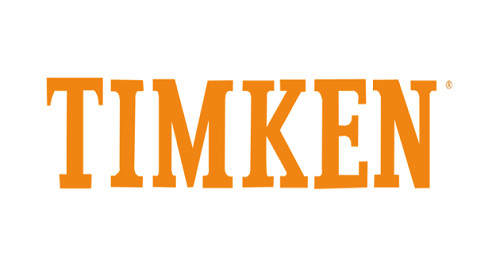 Timken Bearings
Timken® engineered bearings feature precision tolerances, proprietary internal geometries and quality materials. Our tapered, spherical, cylindrical, thrust, ball, plain, miniature, precision and housed unit bearings deliver strong performance, consistently and reliably.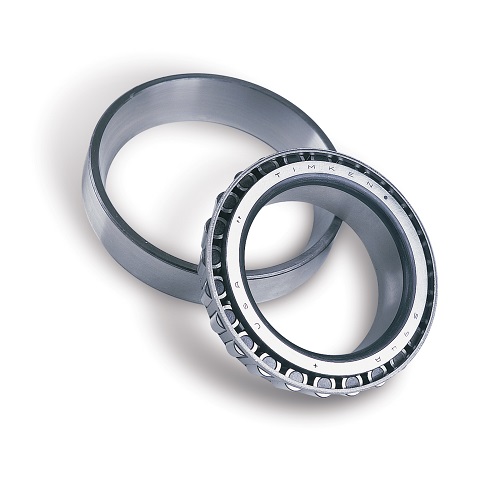 Product Highlights
Case-Carburized Tapered Roller Bearings
The case-carburizing process produces a hard, fatigue-resistant surface and a tough, crack-resistant core. Material composition and microstructure play a significant role in enhancing bearing life. Controlled retained austenite optimizes surface hardness of high-carbon steels and improves surface ductility, resulting in better rolling-contact fatigue life.
Uniform Internal Geometry
Tight manufacturing tolerances on the cup, cone and rollers help to optimize bearing life.
Enhanced Surface Finishes
Advanced finishing processes result in more consistent, smoother surface finishes on our bearing races and rollers. Smoother surfaces finishes mean less friction and greater efficiency.
Special profiles reduce stress on Timken bearing races and rollers by providing more even distribution of loads across contact surfaces, increasing load-carrying capacity.
Timken provides customers around the world with high-quality steel. Capitalizing on the synergy between our bearing and steel businesses, we use our expertise to select bearing materials that meet the most demanding application requirements and help extend bearing life.
Top Movers - Timken Bearings
| Part Number | Part Description | Timken Part Numbers | Attribute 1 | Attribute 2 |
| --- | --- | --- | --- | --- |
| SBN SET429TRB | BEARING KIT | NP034946, NP363298 | Pre-Adjusted Wheel Ends | Set-Right R Drive Axle - Inner Bearing (ConMet PreSet) |
| SBN SET413TRB | BEARING-WHEEL,SET | HM212049, HM212011 | Manually Adjusted Wheel Ends | Industry Standard FF Steer Axle - Inner Bearing / Industry Standard N Trailer Axle - Outer Bearing |
| SBN SET403TRB | BEARING | 594A, 592A | Manually Adjusted Wheel Ends | Industry Standard R Drive Axle - Inner Bearing |
| SBN SET430TRB | BEARING KIT | NP840302, NP053874 | Pre-Adjusted Wheel Ends | Set-Right R Drive Axle - Outer Bearing (ConMet PreSet) |
| SBN SET414TRB | BEARING | HM218248, HM218210 | Manually Adjusted Wheel Ends | Industry Standard N Trailer Axle - Inner Bearing |
| SBN SET401TRB | BEARING | 580, 572 | Manually Adjusted Wheel Ends | Industry Standard R Drive Axle - Outer Bearing |
| SBN SET427TRB | BEARING KIT | NP899357, NP026773 | Pre-Adjusted Wheel Ends | Set-Right FF Steer Axle - Inner Bearing / Set-Right N Trailer Axle - Outer Bearing (ConMet PreSet) |
| SBN SET428TRB | BEARING KIT | NP874005, NP435398 | Pre-Adjusted Wheel Ends | Set-Right FF Steer Axle - Outer Bearing (ConMet PreSet) |
| SBN SET406TRB | BEARING | 3782, 3720 | Manually Adjusted Wheel Ends | Industry Standard FF Steer Axle - Outer Bearing |
| SBN JM207049ATRB | TAPERED BEARING | Most commonly used | | |