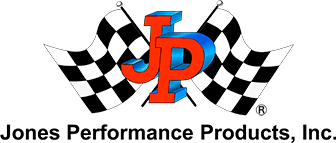 Jones Performance Hoods
Jones Performance Products specializes in production of aftermarket semi truck hoods. Along with a wide selection of new aftermarket semi truck parts for commercial, medium and heavy duty trucks. Our goal is to provide top quality heavy duty truck parts to get your truck back on the road without worries. So shop our selection of truck body parts and accessories to upgrade your rig and stand out from the crowd with help from Jones Performance.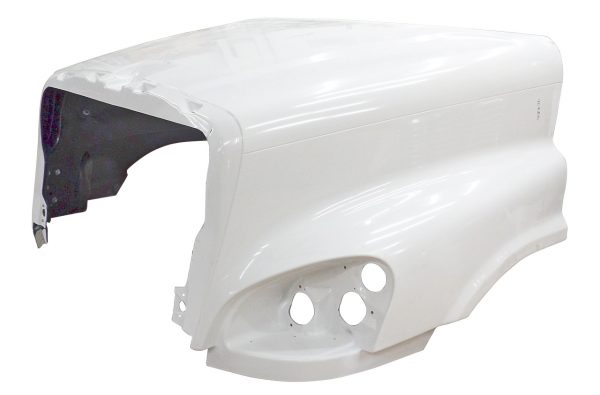 Product Highlights
Cofab reinforcement used in high stress areas
Coremat added to suppress starbursts in high stress areas
E-coated or galvanized steel hardware used to resist corrosion
Holes pre-drilled for mounting and accessories
White sandable gel coat finish
Top Movers - Jones Performance Hoods
| PART NUMBER | PART DESCRIPTION |
| --- | --- |
| JNS JP FL26 | HOOD, CASCADIA 125 W/O HINGE B |
| JNS JPFL03E | FLD 120 SBA ECONOMY HOOD |
| JNS JPFL19E | COLUMBIA 120 BBC ECONOMY HOOD |
| JNS JPFL24 | HOOD, FRIEGHTLINER M200/C-2 BU |
| JNS JPFL25 | HOOD CASCADIA 113BBC |
| JNS JPK17 | KW W900L AERO W/METTON HOOD |
| JNS JPFL14E | CENTURY C120 BBC INBD HINGE 05 |
| JNS JPFL23 | HOOD, FREIGHTLINER M200 106 BB |
| JNS JPFL04 | FLD 112 HOOD |
| JNS JPFL21 | HOOD FTL CLASSIC 05/ NEWER 120 |
| JNS JPFL12E | CENTURY C120 BBC OUTBD HINGE E |
| JNS JPS04 | HOOD STERLING AT9513 2001 TO 2 |
| JNS JPFL05 | BUSINESS CLASS HOOD |
| JNS JPFL28 | HOOLD W/LOWER VALANCE-F/L M2-1 |
| JNS JPS06 | HOOD STERLING LT 8513 |
| JNS JPK33 | HOOD-T800 RPLMNT-OE#L29-1177-2 |
| JNS JPW01 | WESTERN STAR HOOD 4964 EXTENDE |
| JNS JPW02 | HOOD-WESTERN STAR 4900SF 123IN |
General Product Information
About Jones Performance Products
Jones Performance is the largest manufacturer of aftermarket truck hoods. Our product is known for its strength and durability, which allows it to perform in the most severe working conditions. We have strict procedures in place to make sure you get a quality hood each and every time. Superb fit and durability makes Jones the "Preferred Hood." We are also the preferred source for class 6 – 8 truck parts.
Warranty Information
Two year limited against manufacturing defects or inner structure failure. Warranty covers hood only.
Supplier identification number will be inside each hood for warranty administration.
Because of the nature of open molded fiberglass Jones Performance cannot warranty gel-coat cracks. This is also known as starburst or spider cracking. Our experience has shown us that forklifts are generally the biggest culprits, it should be noted, if the forklift forks do not go all the way through the hood (rear to front) do not use forklift to move hood.
Guarantee hood to fit
Warranty validation card included with each hood. Click here for the Warranty Validation Card if you misplaced your original card.
Installer survey card included with each hood. Click here for the Installer Survey Card if you misplaced your original card.
Related Selling Items
Suggest the following to your customers for additional sales: