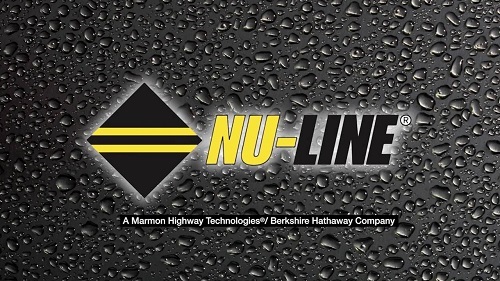 Fenders
Products Include:
Mounting Kits
Applicable kits for fenders
Spring Loaded Mud Flap Hangers
Air Pass Mud Flaps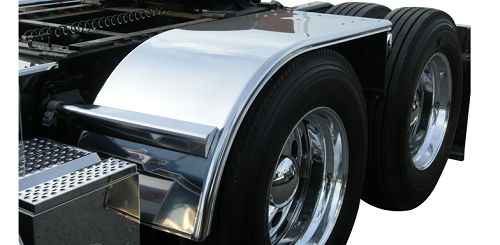 Product Highlights
Premium fenders, handcrafted in North America.
Aerodynamic advantages, resulting in fuel savings.
Protects truck and trailer from rock and road debris damage.
Spray suppression, better visibility for driver and surrounding traffic.
Increases value of truck and trailer.
No bottle capping or rippling of fender edges.
Top Movers - Fenders
| PART NUMBER | DESCRIPTION | ATTRIBUTE |
| --- | --- | --- |
| GRN N180PX | Single Axle Poly Fender, 24 in wide | Black, also available in colors |
| GRN N1900-KIT | Poly Quarter Fenders | Kit |
| GRN NF30C | Spring Loaded Mud Flap Hanger | 30 in, chrome |
| GRN N60SS | Half Tandem Stainless Steel Fender | |
| GRN NF37P | Angled Spring Loaded Mud Flap Hanger | 27-1/2 in, painted |
| GRN N200-SS7 | 29 in Stainless Steel Side Mount Arm | |
| GRN N2180SSMK | Single Axle Mounting Kit, Stainless | Includes hardware |
| GRN NF37C | Angled Spring Loaded Mud Flap Hanger | 27-1/2 in, chrome |
| GRN NF1060SSNR | Half Tandem Smooth Fender, 1000 Series | Stainless steel, 54 in |
| GRN NF18026PX | Single Axle Poly Fender Black, 26 in wide | |
General Product Information
Nu-Line is the leading company for Spray Suppression in Canada. With a full line of products to fit all major manufacturer's trucks and trailers, you can count on Nu-Line for unparalleled quality and exceptional value. Nu-Line's manufacturing facility is in Hamilton, Ontario.
Nu-Line is a Marmon Highway Technologies LLC (MHT) company. MHT companies support the transportation industry worldwide with a wide range of high-quality products and services.  MHT companies are members of Marmon Holdings, Inc., an International Association of more than 150 business units that operate independently within diverse business sectors. Marmon Holdings, Inc. is a Berkshire Hathaway company.