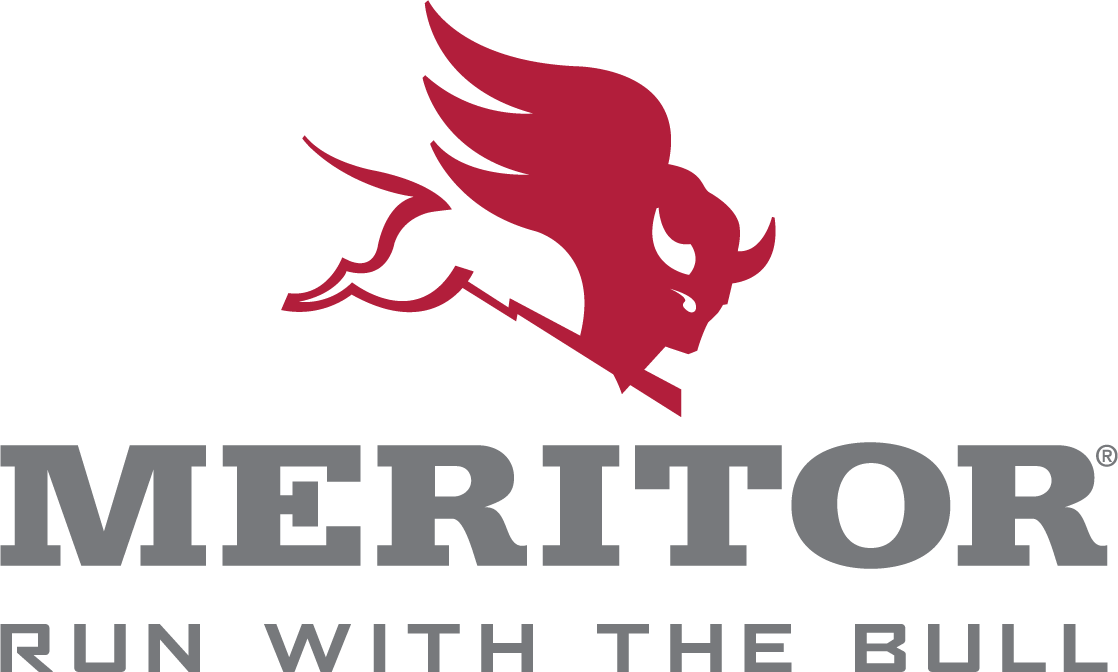 All Makes Brake Pads
Meritor brings a legacy of expertise to ADB solutions, providing original equipment (OE) brake products with Meritor Genuine ADB systems for linehaul and vocational applications.
MeritorPartsXpress.com is a 24-hour aftermarket service tool that helps customers find the parts and information they need to keep trucks on the road. The following links assist in locating the right product from our full product offering.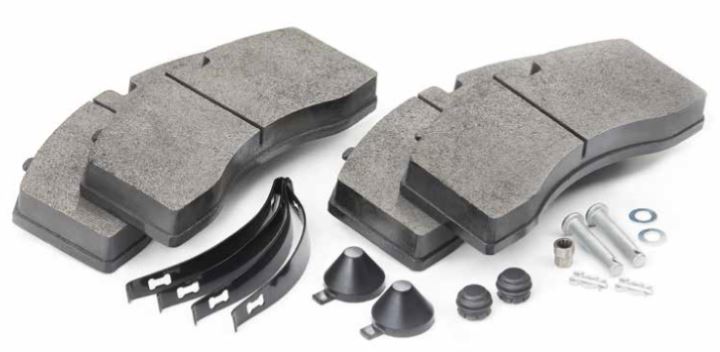 Product Highlights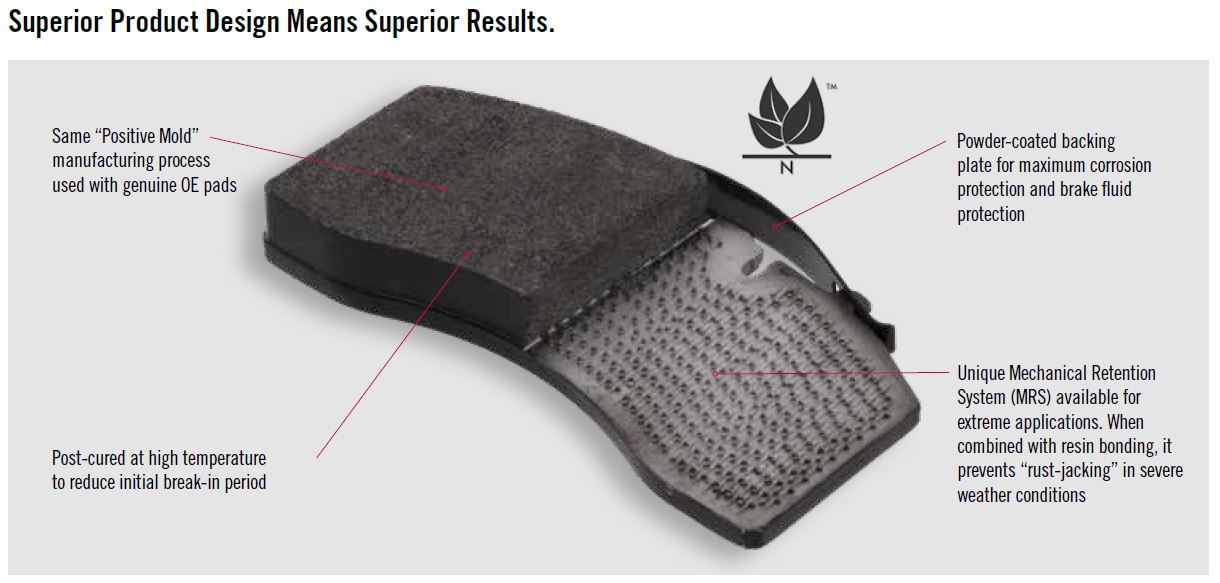 Disc Brake Pads Advantages
Powder coated backing plate for maximum corrosion protection
Unique mechanical retention system that prevents rust-jacking in extreme weather
Post cured at high temperature to reduce initial break-in period
Same positive mold manufacturing process used with genuine brake pads
All Make Brake Pads
| Part Number | Description 1 | Description 2 | Application Information |
| --- | --- | --- | --- |
| KIT2252L2CD | MERITOR EX225L2 w/ hardware | Genuine Friction MA761 | EX+225L |
| MMD1369AF | Bendix ADB22X w/ Hardware | All Makes Friction | Bendix ADB22X |
| MMD1203AF | Bendix SN7/SB7 w/ Hardware | All Makes Friction | Bendix SN7/SB7 |
| MMD1370AF | MERITOR EX225L2 w/ hardware | All Makes Friction | MERITOR EX225L2 |
| MMD1518AF | Wabco Pan 17 w/ hardware | All Makes Friction | Wabco Pan 17 |
| MMD1438AF | Wabco Pan 19 w/ hardware | All Makes Friction | Wabco Pan 19 |
| MMDWP22AF | Wabco Pan 22 w/ hardware | All Makes Friction | Wabco Pan 22 |
| MMD1527AF | Haldex DB22 w/ hardware | All Makes Friction | Haldex DB22 |
| MMD1441AF | Bendix ESD225 with Hardware | All Makes Friction | Bendix ESD225 |
General Product Information
Meritor ADB pads are engineered and manufactured in North America to provide proven performance in many tough applications such as refuse trucks and transit.
Broad industry offering of ADB pads
Meritor aftermarket pads rate "Level N" Friction - less than 0.5% copper by weight and asbestos-free on the Automotive Aftermarket Suppliers Association (AASA) LeafMark scale, which is important in an increasing number of states
Tested using FMVSS 121 dynamometer specifications
Premium mechanical retention system with Meritor backing plate technology features a leading mechanical system, for enhanced bond between the friction and the backing plate
Product Catalog and Literature
Warranty Information
Standard Meritor Aftermarket Warranty.
We warrant all new parts for one year from date of shipment to the buyer against defective material or workmanship (but not against damage caused by accident, abuse or improper installation, maintenance or repair) when such parts are used on vehicles the specifications of which have been approved by our Engineering Department.
As the exclusive remedy under this warranty, we will, at our option, repair or replace such parts free of charge, or take back the nonconforming parts and refund the monies paid by buyer for such parts, if found on examination by us to be nonconforming and if any necessary return charges are prepaid.
If it is necessary to return any parts under this warranty, buyer agrees not to make any deduction on account thereof from remittances on current accounts while claims are in the process of disposition. Any expense incurred without our consent for repairs or replacement will not be allowed.
THIS WARRANTY IS EXPRESSLY IN LIEU OF ALL OTHER WARRANTIES OR CONDITIONS, EXPRESS, IMPLIED OR STATUTORY, INCLUDING ANY IMPLIED WARRANTY OF MERCHANTABILITY OR FITNESS FOR PARTICULAR PURPOSE. IN NO EVENT SHALL SELLER BE LIABLE FOR INCIDENTAL OR CONSEQUENTIAL DAMAGES OF ANY NATURE.
Only Meritor-branded products, including genuine Meritor and its affiliated brands, are covered by this aftermarket parts warranty.
______________________________________________________________________